In order for Motorcentral to operate correctly, it needs to be associated with a database that stores all the information related to your dealership. These instructions detail how to connect the Motorcentral software to a Motorcentral database.
Inserting a Database Connection String
Run Motorcentral and when you are presented with the login Screen, select File > Connection from the Menu bar. Not seeing the Motorcentral login screen? Click here.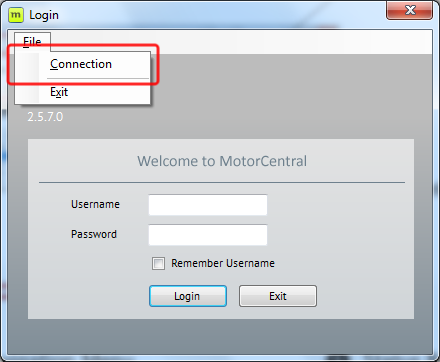 Deselect the Use Demo Database checkbox (if selected) and enter your Database Connection String into the Database Connection field. Click OK.
Unsure what your Database Connection String is? Click here to retrieve.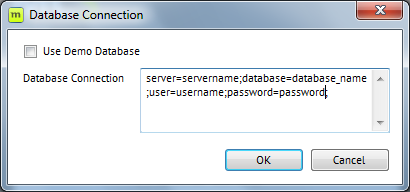 If you have correctly entered your Database Connection String you will be returned to the login screen and may login. If however you are presented with an error, please verify you have entered the connection string correctly and if the problem persists contact our support team here.